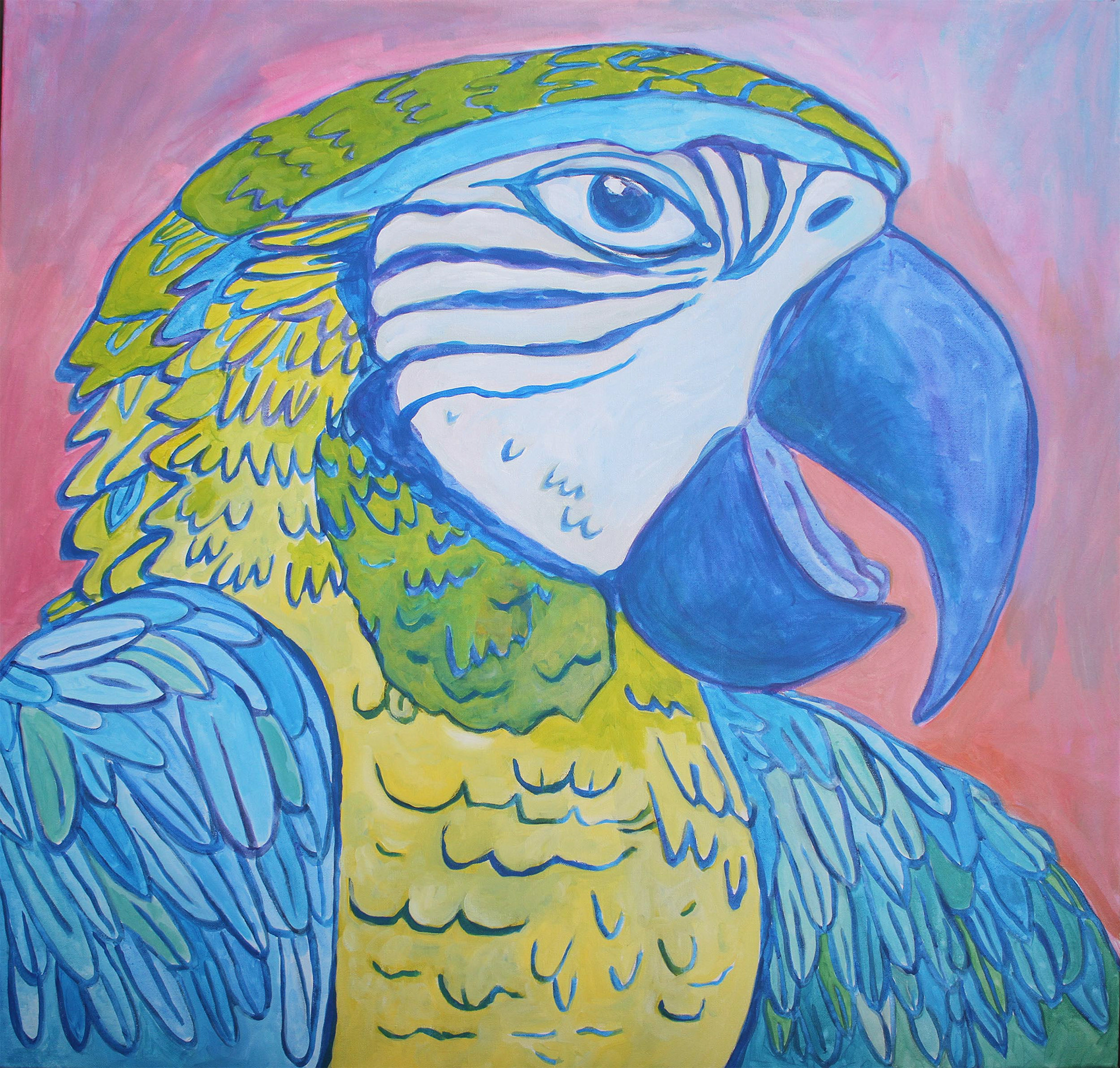 This is a painting of a South American parrot the Blue Gold Macaw. I just love the expressive eyes and bright colours of these birds. This is also part of an ongoing series I'm working on parrots and birds.

While painting these birds I'm also thinking of the symbolism and totemic significance of these birds, which is also reflected in my tribal, abstract painting style.

This is acrylic painting with a satin varnish finish.

Size 1mx1m