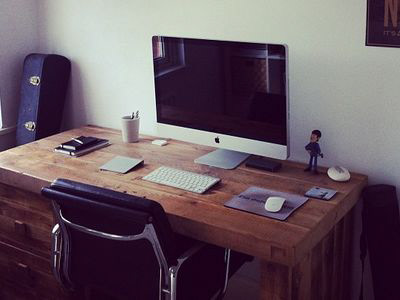 Matthew Broughton is a Freelance Graphic Designer and Illustrator based in Melbourne, Australia.
Sometimes it's hard to pigeon hole people, and Matthew is no exception. He has worked on everything from corporate branding through to commissions for illustration and artwork. With over 20 years experience he has collaborated on, and led design initiatives for a diverse range of clients in: education, publishing, textiles, business and the arts.
Matthew originally trained as a sign-writer in his home town of Geelong, completing a four year apprenticeship just prior to computer graphics taking over the industry. It was during his apprenticeship that he learnt the craft of hand painted lettering, gold leaf and painted effects. After his apprenticeship he spent a few years traveling before returning to study art and design at the Gordon Technical College, University of Ballarat and Charles Sturt University.
After graduating, he worked as an in-house designer for various advertising agencies and marketing departments. However it was always Matthew's dream to work for himself, so in 2009 after the birth of his son, he 'took the plunge' into the world of self-employment and freelancing.
Since working as an independent graphic artist and designer he has had artwork published in books, on clothing and in private collections within Australia and internationally.
Services:
• Graphic design
• Illustration
• Artwork
• Print and Web design
• Textile designs
• T-Shirts
• Logos
• Signage
• Book illustration
Clients (Past and Present)
French Connection UK, Fairfax Media, Penguin Randomhouse Publishing, Conga Foods, JG Kings Homes, Royal Canin, Telstra, Programmed Property Services, Instant Shades, Omnicell, University of Ballarat, Phillips Institute, Destination Living, Australian Institute of Fitness, Sage Institute of Education, and Knox City Council.