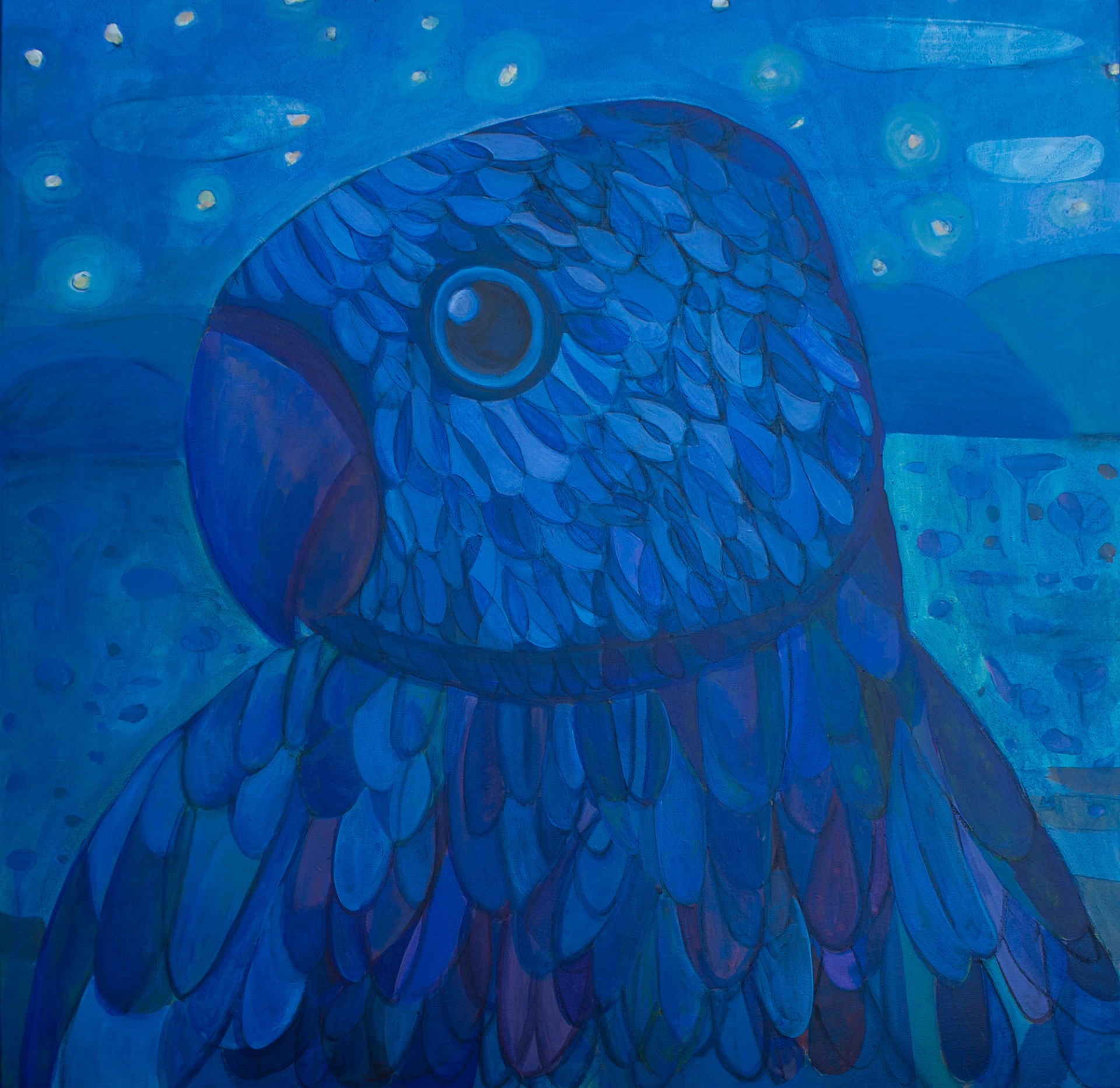 My work explores the simplification and interpretation of various forms predominately being the natural environment. With an emphasis on colour, pattern and light the painted works explore the notion of a fusion between representation and abstraction.

I'm also interested in the therapeutic aspect of art and the way colour influence our emotions and internal states.
My painting is influenced by Mid-Century Modernism, especially the work of Paul Klee.
I have been told that my painting has a uniquely Australian style - however I'm not sure what that is, but I'm very much influenced by Sidney Nolan, Fred Williams, Reg Mombassa and the late indigenous artist Emily Kame Kngwarreye.

This is acrylic painting with a satin varnish finish.

Size 100cm x 100cm